Powered by FactSet StreetAccount, Today's Top News provides you with an up-to-the-minute snapshot of the global market conversation and performance. Monitored 24-hours a day during the market week and continually refreshed by the FactSet Street Account team, Today's Top News keeps you informed with:
Top Stories: An easy-to-digest overview of the day's need-to-know stories

Market Synopsis: Quick notes about where and why global equity markets are trading

Most-Read Web Stories: Consolidated synopses of the day's popular content

Breaking News: Constantly evolving real-time news banner

Market Charts: Current key market performance, broken down by region

Economic Calendar: The day's important economic announcements, along with consensus and actual data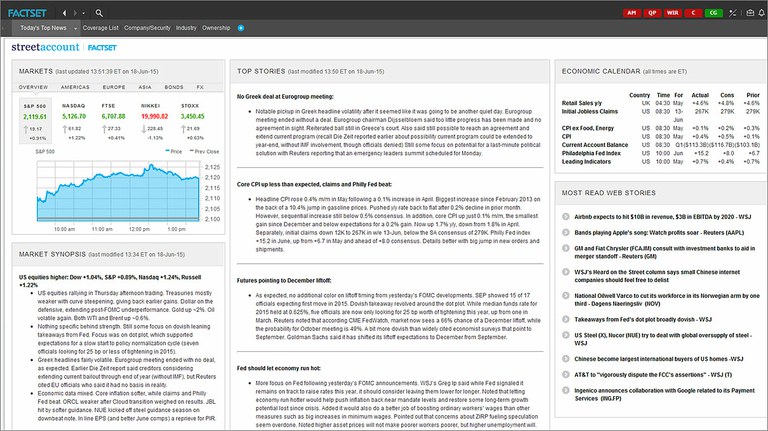 Today's Top News is available to all FactSet workstation users and does not require a separate FactSet StreetAccount subscription. Open the report by clicking the blue "Plus" icon. Then from the "Add Tabs to Workspace" window, click the green "Plus" icon next to News.