Earlier this week the Japanese government released the final GDP figures for 2014. Following two quarters of declines, the economy experienced annualized quarter-over-quarter growth of 2.2% in the fourth quarter of the year, coming in below the 2.5% predicted by analysts surveyed by FactSet. GDP remained flat from 2013 to 2014, making 2014 the worst year for the economy since 2011, when the economy contracted by 0.4%. The mid-year GDP contraction was the direct result of a sales tax hike (from 5% to 8%) that took place in April 2014, part of Prime Minister Shinzo Abe's plan to revive the Japanese economy by combatting deflation and reducing the country's debt load.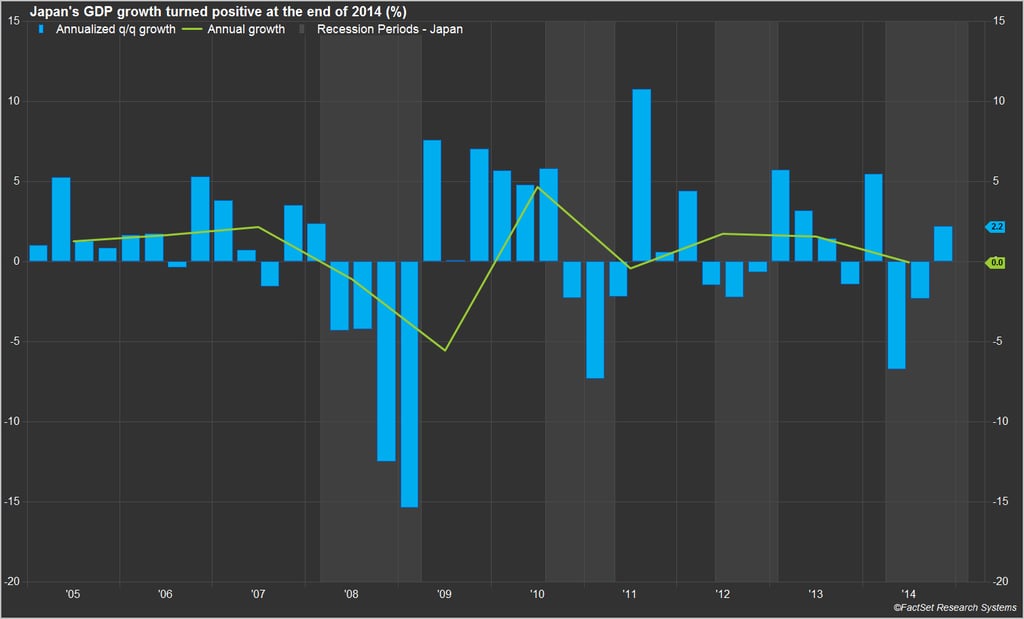 FactSet clients: launch this chart
Due to the tax rate increase's unexpectedly large negative impact on consumer spending, Abe was forced to postpone a second increase planned for this October, which would have raised the rate to 10%. Despite the pain caused by the initial hike, the Japanese people voted to give him more time to see his economic plan through. Just two months ago, Abe's ruling coalition secured a supermajority (two-thirds majority) in parliamentary elections, keeping Abe in charge and the government makeup little changed. The election results were viewed as support for Abe's aggressive economic strategy (dubbed "Abenomics"), albeit weak support considering that voter turnout was a record low 52%.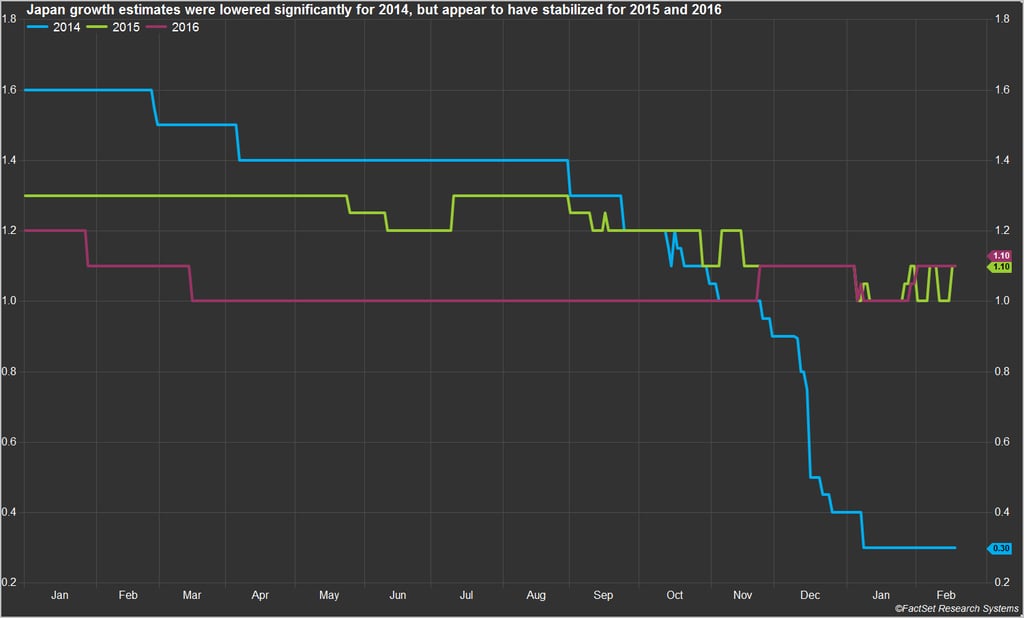 FactSet clients: launch this chart
Currently analysts expect Japan's GDP growth to stabilize in positive territory for all of 2015 (2.3% in Q1, 1.5% in Q2, 1.6% in Q3, 1.7% in Q4) with annual growth of 1.1% forecast for both 2015 and 2016. There are reasons to be cautiously optimistic. The Bank of Japan's extensive quantitative easing measures are keeping interest rates low and holding down the yen, which in turn is boosting Japanese export industries and the domestic tourism business. Global oil prices have plummeted to six-year lows; while lower oil prices are generally a positive for this net oil importer, a return to deflation is a real concern as the central bank continues to pump liquidity into the economy. However, there remains a general sense of optimism reflected in the stock market, where the Nikkei 225 is at an eight-year high.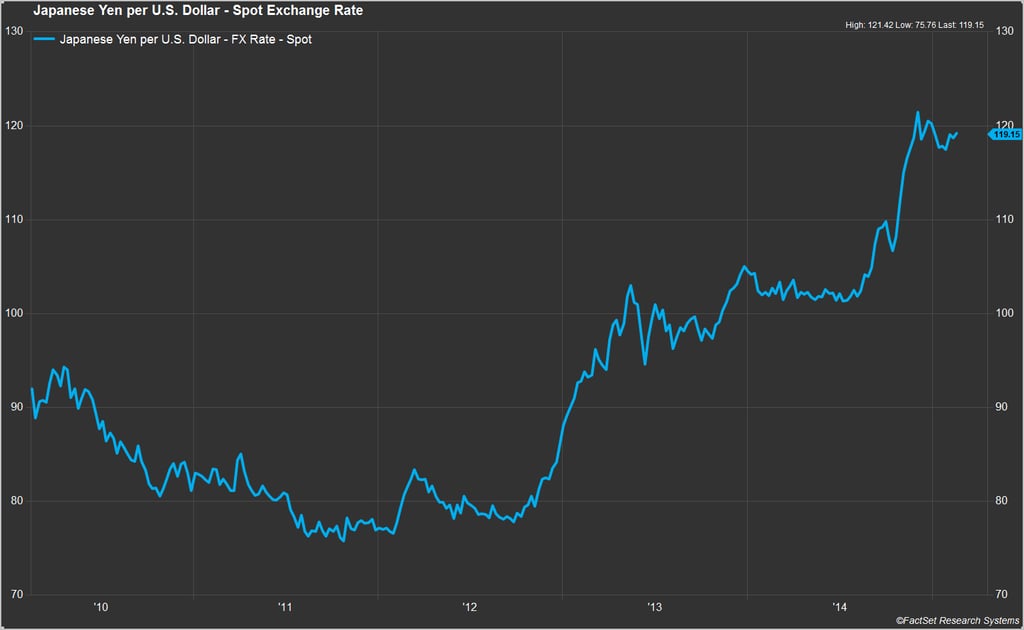 FactSet clients: launch this chart