Last week, Netflix (NFLX) announced that its board adopted a stockholder rights plan to protect itself, likely in part as a reaction to Carl Icahn's 13D filing on October 31, 2012 that disclosed a 9.98% stake in the company.

View Icahn's reaction to Neflix's poison pill in FactSet's SharkWatch database. You'll also find Netflix's increased Bullet Proof Rating and links to details and source documents concerning its other activism history. The Corporate Activism report offers a comprehensive overview of a company's current and historical corporate activism, including links to additional information on known activists that own shares, shareholder sentiment, activism history, proxy fights, other stockholder campaigns, and more.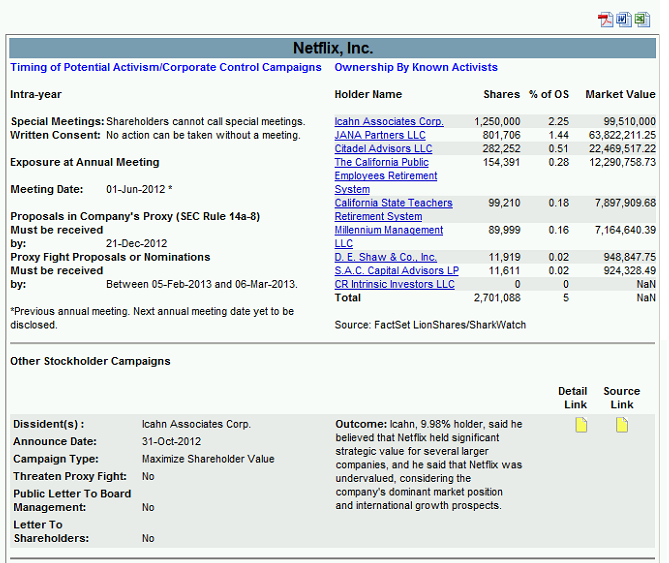 For more details about SharkWatch data, go to http://www.factset.com/data/factset_data/corporate_activism or contact FactSet Consulting Services or email support@factset.com.