Basics
Content Category: ESG
Open:FactSet Page: Click here
Setup a Demo and Access Today:  OFSupport@factset.com 
ISS offers a wide-ranging set of climate solutions that allow investors to understand, measure, and act on climate-related risks across all asset classes. Climate change is among the top issues for investors globally and the financial sector has demonstrated an unprecedented commitment to climate leadership. This can be seen by the prominent role financial companies have taken in international climate initiatives such as the Montreal Carbon Pledge, the Task Force on Climate-related Financial Disclosures, and the Paris Climate Agreement. ISS ESG provides decisive data and actionable intelligence on climate change risk and its impact on investments.
The ISS ESG Carbon & Climate Impact data feed is a comprehensive product incorporating carbon footprint data, an overall Carbon Risk Rating, and Potential Avoided Emissions (PAE). The feed covers companies' Scope 1 (direct) and Scope 2 (indirect) greenhouse gas emissions and intensity, Scope 3 (other indirect emissions), and transitional and physical climate risks for 25,000+ global companies.
The Carbon Risk Rating assesses the climate-related performance of 5,300+ companies, considering not only industry-specific challenges and risk profiles, but also a company's positive impact.
The PAE data measures emissions for 250+ utility companies that are saved by a company's products or services.
Additionally, the data feed includes information on the business involvement of companies in the Energy and Extractives industries including information on business involvement in arctic drilling, hydraulic fracturing, oil sands, and shale oil and gas.
Data Overview
Asset Class: Public Companies and Issuers of Corporate Debt
Data Frequency: Annual
Delivery Frequency: Daily
History: Varies by package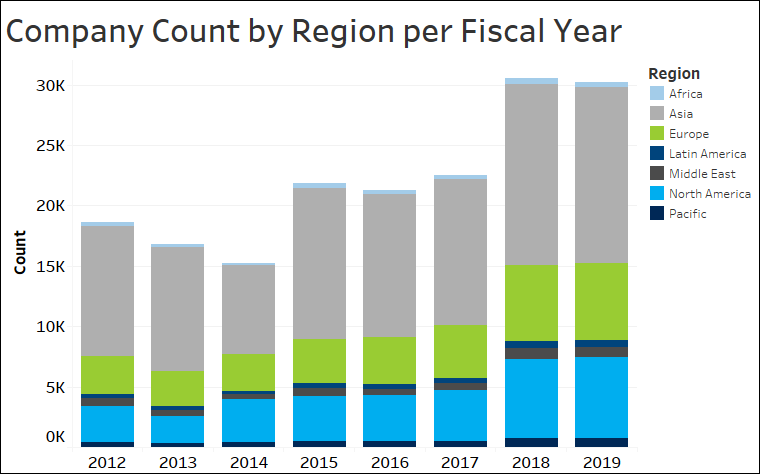 Data Methodology
The ISS ESG Carbon & Climate Impact data feed is broken out into six sub-packages listed below; each one has a specific area of focus. Each package also has differing collection and calculation methodologies, coverage, and history.
Climate Core
The Climate Core package contains information on a company's carbon footprint, including Scope 1, 2, & 3 emissions raw data along with a carbon intensity metrics representing the GHG emissions per million USD/EUR of revenue as a proxy of the carbon efficiency per unit of output. This information is available on 25,000+ companies and issuers of corporate debt with history back to 2014. Data in this package is sourced from self-reported emissions numbers and is collected from all available sources, including the Carbon Disclosure Project, company CSR reports, and other direct sources of emissions data.
The self-reported numbers are evaluated for trustworthiness and poor-quality data is discarded. ISS then applies their own industry classification system that allows for benchmarking of non-reporting companies against their reporting peers with approximations applied for non-reporting companies. The methodology was established in 2010 and developed over three years in collaboration with researchers from the Swiss Federal Institute of Technology (ETH Zurich). It includes about 800 sector and sub sector specific models, allowing ISS ESG to calculate the GHG emissions of companies based on those criteria that are most relevant to their line of business.
Climate Impact
The Climate Impact package builds on the raw underlying data available in Climate Core, adding in derived metrics and benchmarks by geographical and sector classifications. Included are data points identifying a company's short- and long-term physical risk as well as peer emissions intensity information and flags for whether a company has science-based climate or emissions targets. The science-based targets information is sourced directly from the Science Based Targets website and identifies the companies who have committed to acting.
Climate Scenario Alignment
The Climate Scenario Alignment package evaluates a company's GHG emissions intensity to see which climate scenario it is aligned with, based on its market share's carbon budget. The approach is based on three scenarios provided by the International Energy Agency that assume varying degrees of global temperature increase by 2100: 2°c, 4°c, and 6°c. Each scenario is tied to a carbon budget specifying the amount of fossil carbon that can be combusted worldwide to remain within a certain temperature range. The Climate Scenario alignment data evaluates a company's contributions to its sector's carbon reduction trajectories to remain in a temperature pathway. This reduction can be accomplished by setting both intensity and absolute emissions targets.
ISS combines the International Energy Agency's temperature scenarios with the Sectoral Decarbonization Approach developed by the Science Based Targets initiative to analyze a company's alignment with each scenario. Each company's direct combustion is evaluated for carbon-intensive sectors, while other sectors indirect emissions are more impactful.
Potential Avoided Emissions
The Potential Avoided Emissions package focuses on 250 Utility companies and the level of emissions they can avoid by utilizing alternative energy sources. This captures the amount of energy generated using turnkey technologies from renewable sources including Wind, Solar, Hydro, and Geothermal. Data points include the amount of avoided emissions (TCO2) per renewable energy, along with the amount of installed capacity sold during the year.
Carbon Risk Rating
The Carbon Risk Rating package provides a comprehensive assessment of the carbon-related performance of companies, based on over 100 mainly industry-specific indicators and a carbon risk classification at the industry and sub-industry levels.
The Carbon Performance Score indicates how a company is managing its industry-specific climate risks, not just in production, but in its supply chain and product portfolio as well. ISS uses a proprietary Industry Carbon Risk Classification that categorizes a company's exposure to carbon risk as a result of its business activities.
Energy and Extractive
The Energy and Extractive package provides detailed information on a company's involvement in various energy-generation activities. This includes information on activities such as Arctic Drilling, Coal Mining, Hydraulic Fracturing, Nuclear Power, and Oil Sands among others. Data points cover reserves, potential emissions, and percentage of revenues sourced from each activity, along with ISS ESG's assessment of risk associated with each activity.
The sources of data include annual reports, regulatory filings, sustainability reports, press releases, investor presentations, company websites, and other company disclosures. Third-party information such as government sources, industry databases, and reputable newspapers are cross-referenced as supplemental to company disclosures. To ensure transparency, ISS ESG clearly indicates when data is company disclosed and when it is estimated/calculated.
Use Cases
Portfolio Reporting
Several key disclosure frameworks have emerged requiring greater transparency around climate change, the environment, and company (and portfolios) carbon footprints. ISS ESG Carbon & Climate Impact data is designed to support investors who want to comply with key disclosure frameworks such as TCFD, the Montreal Pledge, PRI, and others.
Asset owners are demanding more transparency from the institutional managers they hire. ISS data exposes raw, detailed climate and carbon information that facilitates a thorough understanding of how an investment portfolio impacts climate change.
Portfolio Construction
ESG investing is one of the fastest growing segments of professional asset management. ISS ESG Carbon & Climate Impact data provides investors with the tools to create differentiated products based on high quality, reliable, and relevant climate data.
By providing investors with granular information on a company's GHG emissions, detailed business involvement, and alignment with climate scenario's ISS empowers asset managers to build portfolios that meet their investor's needs. Whether it is negative or positive screening, impact investing, or corporate engagement, the data included here gives an investor everything they need to make informed decisions.
The details provided above are as of July 2020.
If you have any questions or would like to learn more about any of the content mentioned above, please contact us at OFSupport@factset.com.
Please visit the product page on the Open:FactSet Marketplace for more information: ISS ESG Carbon & Climate Impact Data.