Expand your wealth of private company information with the addition of five new tiles in Company Guide. When you enter a private company identifier in Company Guide, a new slide deck will appear with the following tiles:
Profile: View industry-specific details, latest employee and sales figures, company address, and business description
Key Comps: Compare select financials of the target company with various peers
Deal Summary: Track M&A and equity deals
Financial Summary: View financial data, alongside ratio analysis
Management & Board: View information for key people at a firm
You can toggle seamlessly between public company- and private company-specific tiles in Company Guide by using Identifier Lookup or type-ahead functionality in the Identifier box.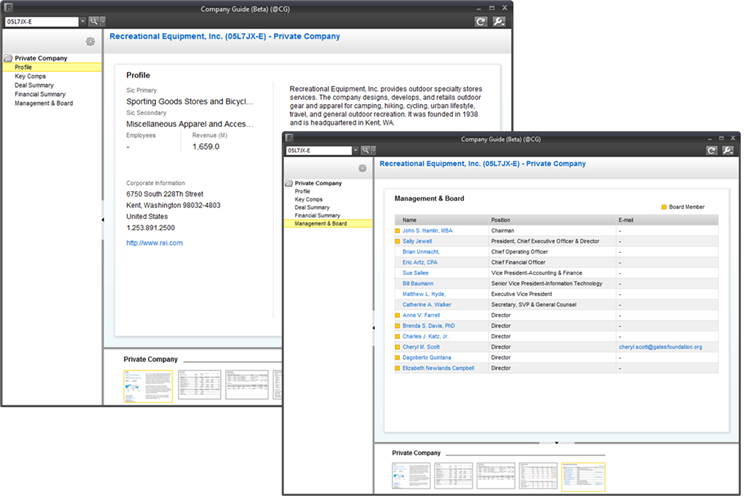 Some highlights of Company Guide include:
Tiles that update in seconds, providing you with the information that you need faster than ever
Multi-navigational links that guide you to next-step reports
Seamless integration between the FactSet workstation and iPad
Presentation-quality printouts
Company Guide is accessible in the FactSet workstation and on your iPad device. For questions about Company Guide or to learn how you can access Company Guide, contact FactSet Consulting Services or email support@factset.com.