Index providers may soon become regulated amid a growing desire among financial institutions to mitigate risk and prevent another financial crisis. The International Organization of Securities Commissions (IOSCO) is one of the leading regulatory organizations working to create guidelines for index providers. While FactSet does not produce benchmarks, we are closely monitoring the IOSCO regulations to ensure compliance as it applies to us. We will continue to work with the leading benchmark providers and exchanges to make sure clients have access to current and historical data at the index and constituent level.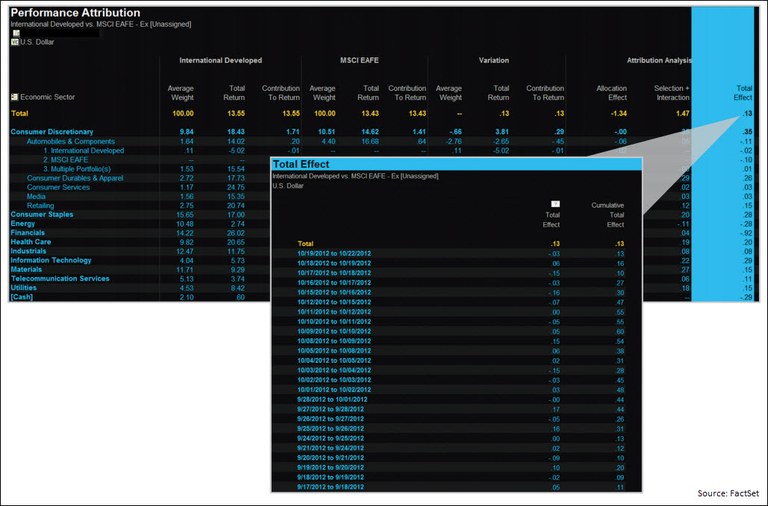 Today, benchmark data is commonly used in FactSet's Performance Attribution tool, where you can compare the performance of a portfolio relative to a benchmark to determine whether it outperformed and how each company or group contributed to overall performance.
Use this tool to:
Review the impact of management decisions, such as group allocation, security selection, and currency tilts, on performance results
View how price changes and dividend payments contribute to total return
Investigate each company's weight, price change, market value, total return, and contribution to return, all in one place
Equity and fixed income benchmark data can be accessed throughout the FactSet workstation or via FactSet Benchmark DataFeed. For ultimate transparency, click on any value in your report to audit and view the underlying calculation.