Low oil prices continue to dominate global economic headlines. Although prices have retreated somewhat from the six-year lows seen in January of this year, Brent crude has fallen back below $60 per barrel and West Texas Intermediate crude is currently below $50 per barrel. Absent any hints that prices will rise significantly any time soon, analysts surveyed by FactSet currently forecast Brent to average around $62 in 2015 and WTI is expected to average around $57 per barrel.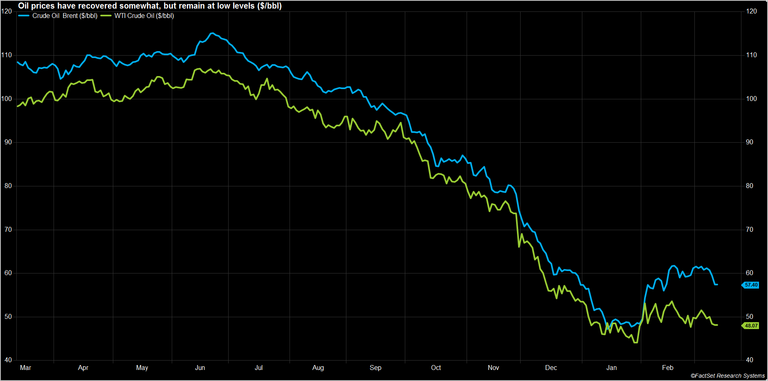 Prices have been driven down by a combination of supply, demand and geopolitical factors. With the nations of OPEC only supplying about one-third of the global oil supply, the organization no longer has either the discipline or the market power to stem the tide of falling prices. Therefore, the group decided at their last meeting in November 2014 not to change production levels, putting further downward pressure on prices at year-end. Maintaining production levels in a low price environment is sustainable for Saudi Arabia, OPEC's largest producer; the country holds significant international reserves (five years import cover) and boasts low oil extraction costs. But other oil exporters, both within and outside of OPEC, are not faring so well.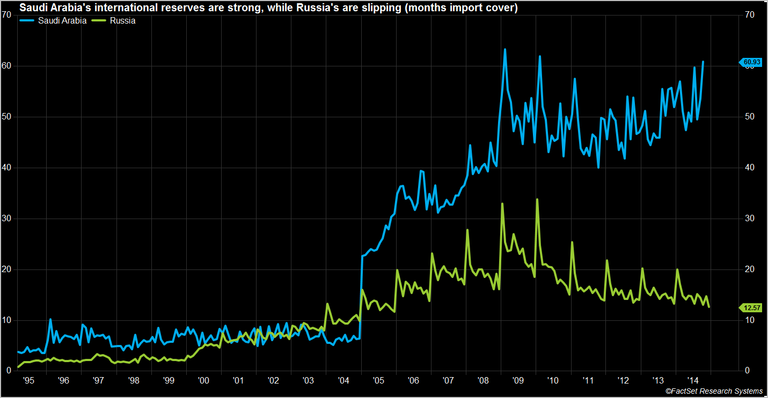 In February, S&P downgraded OPEC members Angola (from BB- to B+) and Venezuela (from CCC+ to CCC), citing the impact on both economies from falling oil prices. The world's second largest oil exporter, Russia, saw its credit rating cut by both S&P and Moody's earlier this year, on the combined negative economic impact of low oil prices and economic sanctions imposed by the U.S. and its allies. Russia's economy appears to have contracted in the fourth quarter of 2014, and analysts surveyed by FactSet believe that this is just the beginning of a year-long recession; the economy is projected to contract by 3.8% in 2015. While the country is still sitting on reserves sufficient to cover more than a year's worth of imports, the continued decline in the import cover ratio could become a concern.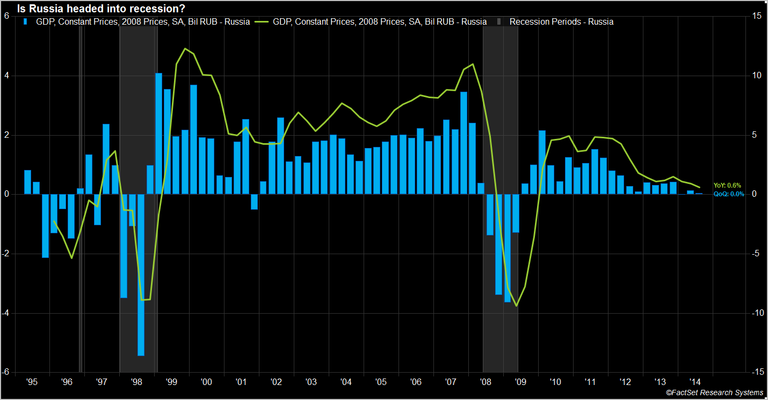 OPEC's next regular meeting will take place this June; Kuwait's OPEC governor has already stated publicly that she believes that OPEC would likely maintain its policy, saying that there wasn't likely to be a major shift in the supply/demand picture in the meantime. Therefore, this low oil price environment may stick around for a while, putting further pressure on oil exporting countries.