Homebuilding analysts are projecting sliding sales trends to reverse in 2015. Though growth has been in decline for the past two years, a renewed acceleration in unit sales is expected to counter projections for decelerating home price growth. The average price of new home orders is expected to grow at less than 2.0% in 2015 and 2016 following growth of 14.0% in 2013 and 5.5% in 2014.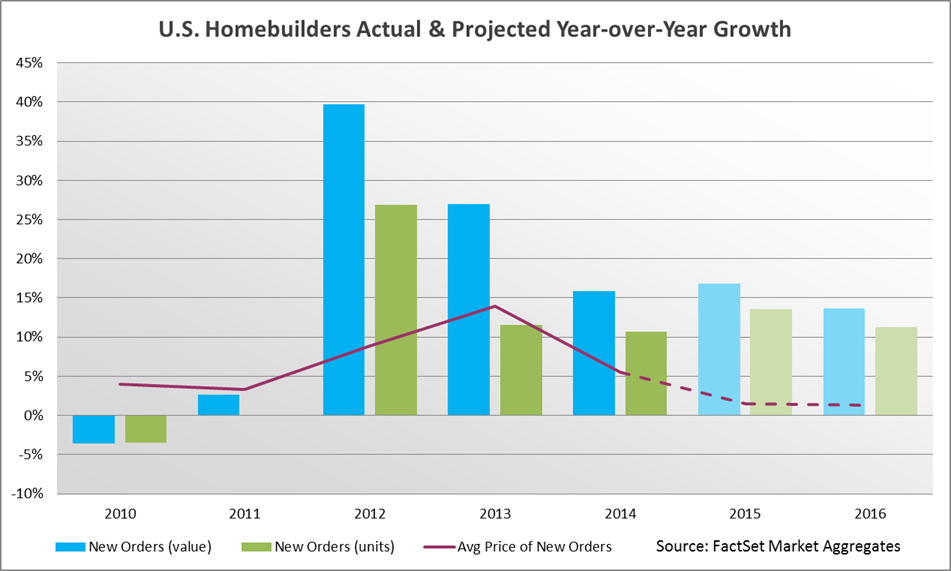 Stock analysts are echoing leading economic indicators. Growth in housing starts has been slowing since 2012, coming in at just 7.7% in 2014 despite the fact that starts are still at historically low levels. However, FactSet Economic Estimates projects a resurgence in growth in 2015 (+15.4%) followed by deceleration again in 2016 (+12.6%) and 2017 (+5.8%).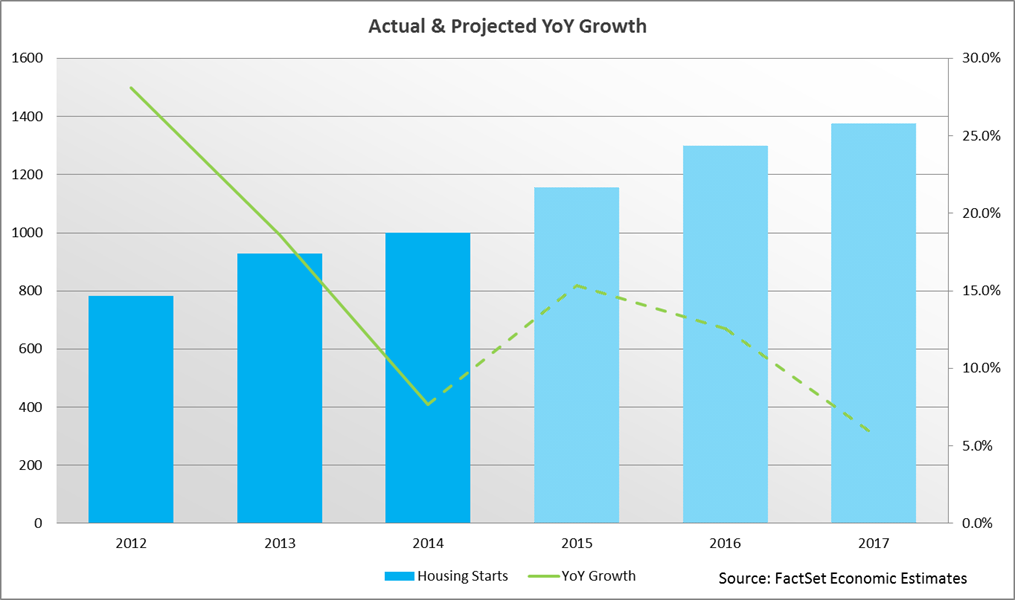 This rosier near-term housing outlook is supported by declines in unemployment and initial signs of thawing wages. Other tailwinds in the form of low mortgage rates and reduced household debt levels have improved affordability despite surging home values. In addition, recently reduced home loan premiums from the Federal Housing Authority ("FHA") and down payment plans from Fannie Mae and Freddie Mac should spur prospective buyers at lower income levels.
Homebuilder analysts have built these expectations into their models as well. Following growth of 0.5% in 2014, analysts are projecting financial services revenue to grow at 14.0% in 2015 and 12.4% in 2016.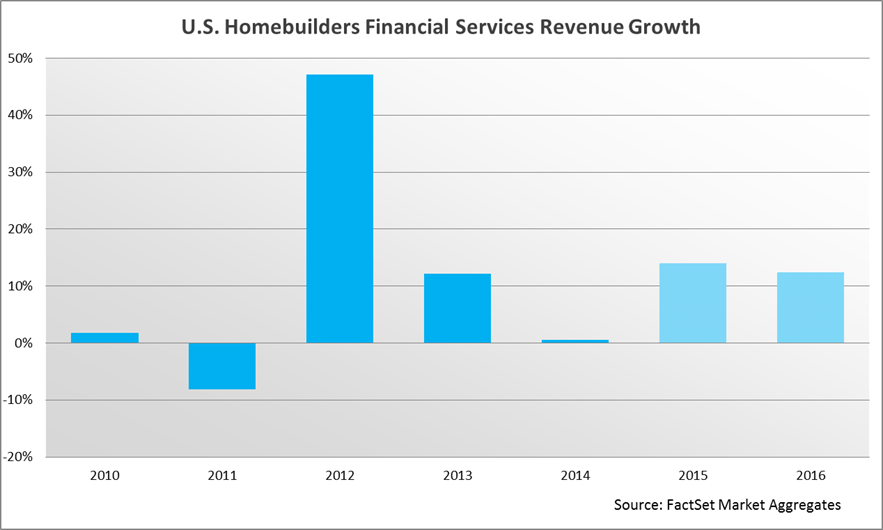 The health of the housing market still faces big questions with a homeownership rate that is in freefall and historically low new home sales. However, improved conditions for first-time buyers are expected to help bolster these levels and support a rebound in the upcoming year.